Video is not available in your country.
VAMPS
News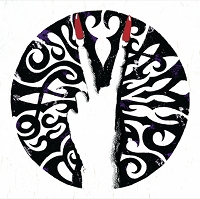 VAMPS: "BEAST" out now!
Finally "BEAST", the latest release of HYDE and K.A.Z. is available in stores: 13 songs, crammed with catchy riffs and a high dose of enthusiasm convey the pure passion for Rock 'n´ Roll! Of course, HYDE's typical hymns can be found on the album as well. Everyone who already felt in love with the first VAMPS album will love "BEAST" as well!
Photos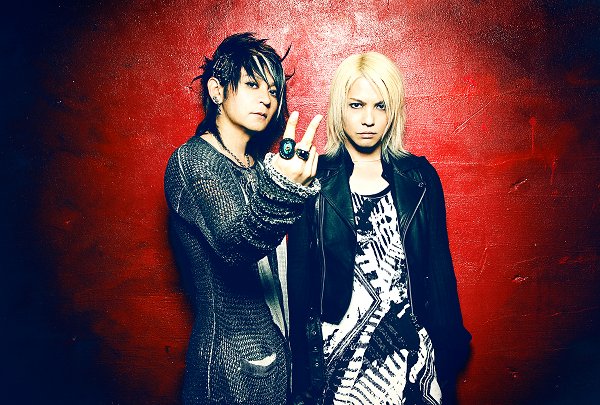 Pressefoto VAMPS Album BEAST 2010
Pressefoto VAMPS, Album BEAST, Hyde, K.A.Z, aufgenommen in Japan, 2010
Biography
VAMPS
It's been less than a year since the self-titled debut of VAMPS, side project of L'Arc~en~Ciel frontman HYDE and Oblivion Dust guitarist K.A.Z. has seen the light of day! Even though VAMPS first release already set a high standard, the new album, named "BEAST", finally releases the animal from its chains! 13 songs, crammed with catchy riffs and a high dose of enthusiasm convey the pure passion for Rock'n Roll! Of course, HYDE's typical hymns can be found on the album as well, ensuring that "BEAST" is one of the best and most deversified rock releases in 2010! Gan-Shin will release "BEAST" on the 06.08.2010 all over europe!
VAMPS, HYDE (L'Arc~en~Ciel) and K.A.Z (Oblivion Dust), have been working together on HYDE's solo work since 2003. After years of working together the two finally decided to form their own band, VAMPS. Their upcoming tour, "VAMPS LIVE 2008", is a Japan nationwide tour starting August 1st at Zepp Sendai and ending October 28th at Zepp Tokyo. 46 shows at the prestigious Zepp live houses throughout Japan, in just 3 months… a rough schedule indeed. Both HYDE and K.A.Z agreed though, there is no better way to announce VAMPS than getting out in front of the fans right away. Please come and check out what is sure to be yet another great collaboration between HYDE and K.A.Z!
HYDE (Guitar & Vocals)
Vocalist of the Japanese superstar rock band L'Arc~en~Ciel, HYDE has also been working on other projects vigorously since his solo debut in 2001. His first solo album "Roentgen" (X-ray in German), released in 2002, contained 3 singles, "Evergreen", "Angel's Tale", and "Shallow Sleep". In 2003, he also his 4th and 5th solo singles, "Hello", and "Horizon", both from the December released "666" album, this was his first collaboration work with K.A.Z. 2004 introduced HYDE's first solo tour for the "666" album, an English version of the "Roentgen" album, as well as the DVD "Roentgen Stories." In 2005 he composed "Glamorous Sky", the theme song for the breakout success movie "NANA", while also releasing his 6th single "Countdown." Both the single "COUNTDOWN"、and the 7th single "SEASON'S CALL", released early in 2006, topped the Japanese charts, again, both collaborations with K.A.Z. In April 2006, following the release of his 3rd album "FAITH"、HYDE launched his second nationwide solo tour "HYDE TOUR 2006 FAITH", which sold out instantly. In the same year he also performed in 4 shows on the West Coast of the US, which also sold out instantly. At the close of 2006 HYDE rejoined his L'Arc~en~Ciel band mates for a few 15th Anniversary performances. In 2007 HYDE was back in the studio with L'Arc~en~Ciel recording, then touring all over Japan, finishing the year with large arena shows in Japan's biggest cities. So far this year, HYDE has been continuing his work with L'Arc~en~Ciel, while working with K.A.Z on VAMPS.
K.A.Z (Guitar)
K.A.Z formed the band "Oblivion Dust" in '96 and debuted in '97 with 3 singles, "Sucker", "Numb", and "Falling", off the album "looking for Elvis" released the same year. In 1998, K.A.Z joined the band "Hide with Spread Beaver", releasing 2 singles, "Rocket Dive", and "Pink Spider", and two more Oblivion Dust singles, "Therapy", and "Trust", from their album "Misery Days." In 1999 K.A.Z and Oblivion Dust released 4 more singles, "Blurred", "You", "Goodbye", "Crazy", and a music video for the song "Overdose", all from the album, "Reborn." 2000 saw another single, "Designer Fetus", and album "Butterfly Head". The next year, Oblivion Dust released their Best Of album, "Radio Songs", but the group disbanded. In 2002, K.A.Z formed the rock unit Spin Aqua with vocalist/model/actress Anna Tsuchiya, producing three singles and one album, "Pisces". Soon after K.A.Z started to co-write and co-produce songs with HYDE. For HYDE's 3rd solo album "FAITH", he wrote 5 songs including the single "SEASON'S CALL" and co-produced all songs. K.A.Z then accompanied HYDE on his "Faith" tour as guitarist throughout 2006. In 2007 K.A.Z and 2 of the 3 previous members of Oblivion Dust decided to get back together, spending most of the year writing and recording their January 2008 self-titled release, "Oblivion Dust." Early this year, Oblivion Dust had a short tour to signify their reformation, and while still actively working with Oblivion Dust as well as various other projects, K.A.Z and HYDE are focusing on VAMPS.