Video is not available in your country.
Hangry & Angry
Photos
< Zurück Zur Übersicht Weiter >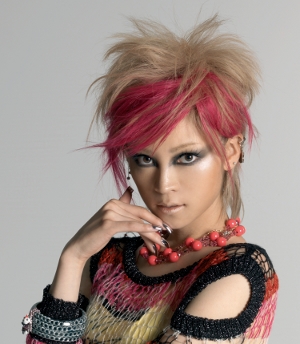 Pressefoto HANGRY&ANGRY Sadistic Dance
Pressefoto HANGRY&ANGRY zu ihrem Release Sadistic Dance. Bandmitglieder Hitomi Yoshizawa, aufgenommen in Tokio, 2009
Biography
Describing HANGRY&ANGRY is quite hard considering the fact that there are so many unique aspects which make this artist duo so exceptional. The idea of HANGRY&ANGRY has been developed by the illustrator Gashicon who created the first drawings, inspired by the "Gurokawa" style – a mix of grotesque and sweet features! These drawings were taken up by the cult fashion designer h.NAOTO, who devised the musical project HANGRY&ANGRY. Rika Ishikawa and Hitomi Yoshizawa, former members of morning musume embody the two characters. Beside the circumstance that a large part of their appeal is connected to their fashion based image, HANGRY&ANGRY put a lot of hard work into their music and live performance to gain a perfect balance between being fashion icons and credible artists. HANGRY&ANGRY quickly became a phenomenon in Japan – just four days after the launch of the official Japanese MySpace page, the site had more than 100.000 visitors! But who can blame them?! The fresh mixture of rock, punk and techno elements will mesmerize you in a second. On the 30th of November HANGRY&ANGRY will take Europe by storm!