Video is not available in your country.
Onmyo-za
News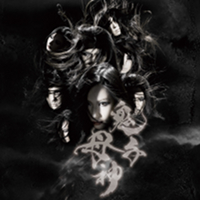 ONMYO-ZA – Album Kishibojin will be available in June all over Europe
ONMYO-ZA can be considered as one of the true pioneers of Japanese rock music in Europe, since their first album Inyo-Shugyoku has been released already in 2006. Now ONMYO-ZA inaugurates their comeback with the release of their latest album Kishibojin all over Europe
The most distinctive feature of ONMYO-ZA is without a doubt the blend of tradiotional Japanese- and fierce metal sounds. The band creates haunting melodies of great passion and elegance with the concepts of movement and stillness, darkness and light, resilience and yielding. In the end it is this special combination of differences, that creates a very unique and special sound which makes it impossible for the audience to turn away.
The latest studio album Kishibojin will be available for download all over Europe on the 20th of June to take you away on a special journey far away from any genre restrictions.
Photos