Video is not available in your country.
D

News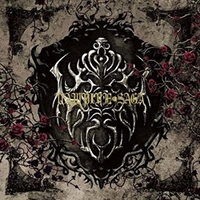 D – The beginning of the "VAMPIRE SAGA"...
Starting today, the first European release of D is on sale! "VAMPIRE SAGA" unites a blend of strong Metal and melodic ballads, which will catch the attention of Visual Kei fans for sure! "D" offer an immense musical quality, not least because of ASAGI's incredible voice! With previous releases, "D" already gained exceptional cult status in the Visual Rock scene, if you listen to "VAMPIRE SAGA" you will understand why! The European edition of the album comes with an exclusive additional booklet containg English translations of the lyrics!
Photos
Biography
D are a Visual-Kei band delivering a dark, epochal rock and metal sound to their ever increasing fan base since 2003. The members of D are well known in the Japanese Visual-Kei scene, playing in bands like Syndrome. After several successful releases like the mini-album "Paradox" which entered the Oricon indie charts on position 13th, D finally signed up with a major record company and their single "Snow White", entered the Japanese top-ten major charts. D's visual appearance is determined by dark and dusky clothing without neglecting a sense of elegance. This style perfectly complements D's bombastic and dark compositions, which are undoubtedly the band's trademark. The new record "VAMPIRE SAGA" will be another highlight, inviting the listener to a journey through the dark and melancholic world of D.