Video is not available in your country.
MATENROU OPERA
News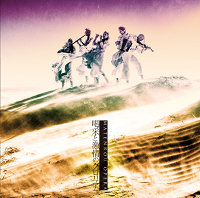 Matenrou Opera: New album Kassai to Gekijou No Gloria out March 6 all over Europe
Fans of Matenrou Opera are probably aware oft he fact that their new album Kassai to Gekijou No Gloria will be released in Japan on March 6, but the new longplayer is not only reserved for the Japanese audience- Kassai to Gekijou No Gloria has been released in Europe simultaneously with Japan.
12 tracks, including the single GLORIA can be found on the album that once again offers a wide range of musical influences that surely will not disappoint Visual-kei fans out there. Kassai to Gekijou No Gloria is available for download and stream.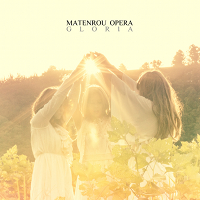 MATENROU OPERA – new single G L O R I A out on October 3rd!
Short time after the release of MATENROU OPERA latest studio album Justice, Gan-Shin Records is going to release the new single G L O R I A simultaneously with Japan all over Europe.
But talking about G L O R I A as a classic single wouldn't suit this release, since there are three more songs included: P s y c h i c P a r a d i s e, Camel and the medley HATSUKOI WA EIEN NI. Except for the medley, all songs are pretty straight forward, and MATENROU OPERA are delivering driving beats and delicate guitar parts more that convincing. Along with Sonos voice particularly the title track sounds very epic and is nothing to be missed.
G L O R I A will be available for download or stream on October 3rd.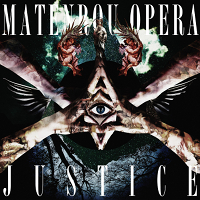 MATENROU OPERA – And Justice for all!
Justice is served – now also for European fans of MATENROU OPERA, because Gan-Shin Records is going to release the latest album Justice all over Europe on July 6th. This is great news for every Visual-Kei fan, especially because of the fact that the Japanese band gained already a lot of attention by former releases and tours.
Founded in 2007 by vocalist Sono, MATENROU OPERA almost emerged like the phoenix from the ashes, selling out their first live show ever along with their first single. Already in 2008 the band played their first European tour along with the mighty Versailles, fascinating their western audience with incredible musical capabilities and proving that MATENROU OPERA is the biggest name in the up and rising groups of Visual kei. Following their trial of success, the band decided to sign with a major record label in 2009 and shared stages with the GazettE, D'espairsRay and even Marilyn Manson from that date!
MATENROU OPERA dark outfits accentuate the gloomy atmosphere, delivered by their heavy but melodic Rock sound. Along with vocalist Sono who is able to master even the highest pitch, MATENROU OPERA are truly a class of their own!
Justice will be available for download on July 6th all over Europe.