Video is not available in your country.
Merry
Official Video "under-world"
Photos
< Zurück Zur Übersicht Weiter >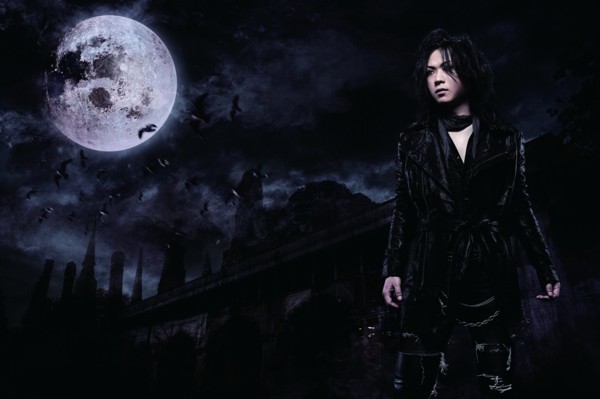 Pressefoto Merry Under-World
Pressefoto Merry, Album Under-World, aufgenommen in Japan, Kenichi, 2009
Biography
MERRY Biography 2009

MERRY was founded in 2001, around the area of Osaka. Straight from the beginning Gara (Vocals), Yuu (Guitars), Kenichi (Guitar), Tetsu (Bass) and Nero (Drums) seperated theirselves from other J-Rock and Visual Kei acts. This is caused by MERRYs unique sound which consists of blues, acid-jazz and punk-rock elements on the one hand, and MERRYs "Eroguro" style on the other. Gallant, dark suits far away form garish hair colurs and extreme make-up, creepy and bizarre but attracting and fascinating at the same time!

After several sucessful independent releases and excessive touring, MERRY released their first major album in 2005, which is named "Nu Chemical Rhetoric". This release became a tremendous success and MERRY grew up to became an important part of the visual kei scene!

Beside "Nu Chemical Rhetoric", Gan-Shin has also released "Peep-Show", "Under-World" and "M.E.R.R.Y.", which have gained a lot of attention among all audiences in Europe!