Video is not available in your country.
YMCK

Photos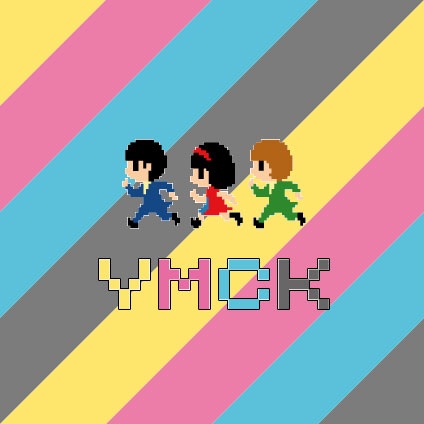 Pressefoto YMCK Album Family Genesis 2010
Pressefoto YMCK, Album Family Genesis, Yokemura, Nakamura, Midori, Japan 2010
Biography
YMCK are creating more than just electro music – they create a artistic synthesis, that takes the fans on a journey into the colourful world of the computer and video games of the 70s and 80s. The inventors and creators of YMCK are Yokemura (musical programming), Nakamura (visual programming) and Midori (vocals, design). Their music is an homage to the monophonic music of the early Nintendo games influenced by jazz music and completed by Midoris gentle voice. YMCK are a fountain of creativity, leading the way of electronic music with their latest album FAMILY GENESIS. FAMILY GENESIS will be released in a cooperation with the french Label Bishi Bishi via Gan-Shin Records in Germany, Austria and Switzerland and via Ankama Music in France.
Release: 12.11.2010