Video is not available in your country.
YELLOW FRIED CHICKENz

News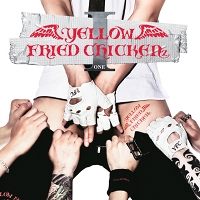 YELLOW FRIED CHICKENz – first studio album will be available on the 22nd of June all over Europe
YELLOW FRIED CHICKENz, the incredible all star project of mastermind GACKT should be famous among all J-Music audiences in Europe not only because of two incredible sold out European tours, but also because of his famous band mates who can be considered as true heavyweights in the music scene: YELLOW FRIED CHICKENz consist of GACKT and Jon Underdown (lead singer of fade) on vocals, Shinya who already played for legendary band LUNA SEA on drums, YOU and CHACHAMARU along with TAKUMI on guitar, who used to collaborate with MIYAVI, SUGIZO, T.M.Revolution and AKB48 to name a few and finally U:ZO from RIZE on bass guitar.
So it seems almost natural that the first studio album YELLOW FRIED CHICKENz I is raising great expectations- and surpasses them! All 12 songs express the extraordinary musical talent of all members but at the same time they never sound overloaded. The album itself is dominated by many up-tempo Rock tracks, occasionally complemented by epic ballads like ALL MY LOVE.
In conclusion, YELLOW FRIED CHICKENz created an atmospheric debut album which is not only interesting for fans of GACKT.