Video is not available in your country.
L'Arc~en~Ciel
News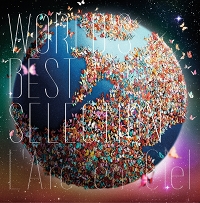 L'Arc~en~Ciel – WORLD'S BEST SELECTION will be released on the 20th of April
Only one month after the release of their brand-new studio album BUTTFERLY, L'Arc~en~Ciel return with a Best-of album, made exclusively for their fans in Europe. WORLD'S BEST SELECTION contains 16 songs of 20 years L'Arc~en~Ciel history. All songs have been picked by fan-voting only, so there is no doubt that every L'Arc~en~Ciel fan out there will find his favourite song on this special sellection. Furthermore WORLD'S BEST SELECTION will include the english version of XXX and CHASE – both songs haven't been released at all, which makes this release even more exciting.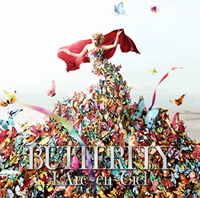 L'Arc~en~Ciel: BUTTERFLY available now!
This week is all about L'Arc~en~Ciel! Besides the forthcoming live shows in London (already sold out!) and Paris, people in the UK and France are able to get their physical copy of BUTTERFLY right now. The brand-new studio album of Japans biggest Rock-band has been available for download since the 5th of March.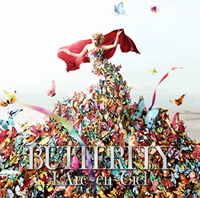 L'Arc~en~Ciel – BUTTERFLY set to be released in March

Japanese Rock band L'Arc~en~Ciel are set to release their twelfth studio album "BUTTERFLY" in time for their world tour which sees the band play the 02's indig02 in London on Wednesday 11th April, and the Le Zenith in Paris on Saturday 14th April 2012.

It will include their 20th L'Anniversary single 'X X X' ('Kiss, Kiss, Kiss'), all six singles since 2008's "DRINK IT DOWN" as well as three new songs.

The album also includes hit song 'GOOD LUCK MY WAY' as featured in the movie version of the iconic anime show Fullmetal Alchemist. This is a continuation of the band's music being used in the series following their huge hit single 'READY STEADY GO' providing the soundtrack the original hit series.

Since their formation in 1991 the band have sold 30 million records worldwide and are described by Kerrang! as "The biggest band you've never heard of".

Influenced by the likes of Nirvana, Radiohead and Ozzy Osbourne, the band specialise in 'epic pop rock' but their sound has varied throughout their career from goth-rock influences to guitar pop.

L'Arc-en-Ciel's lead singer, and occasional guitarist, hyde, has called this "a monumental album, it's great that we can release the album just at the right time".

Release Dates

March 5th: UK
March 7th: France / Italy / Finland
March 9th: Germany / Austria / Switzerland / Belgium / Netherlands / Luxemburg / Scandinavia
March 17th: Spain / Portugal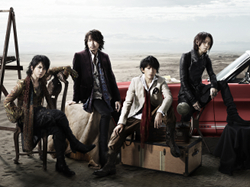 L'Arc~en~Ciel fan voting
Since last week, fans are able to vote for their favorite L'Ar~en~Ciel songs. videos and even photos of all time! All you need to do is to follow the link below and take your decision. Needless to say that there is a wide range of material, created in more than 20 years of band history!
Photos